Welcome back, Parents and Guardians....
Grade 8 2021 Move-up Day Slideshow
The School District of Philadelphia has transitioned to a one to one model last spring. We are seeking your support to ensure we have accurate accounting of the Chromebook assigned to the students at Woodrow Wilson. Please help us update your record to reflect the actual device (Chromebook that you have). Click here for form
El Distrito Escolar de Filadelfia ha hecho la transición a un modelo uno a uno la primavera pasada. Buscamos su apoyo para asegurarnos de tener una contabilidad precisa del Chromebook asignado a los estudiantes de Woodrow Wilson. Ayúdenos a actualizar su registro para reflejar el dispositivo real (Chromebook que tiene). O Distrito Escolar da Filadélfia fez a transição para um modelo individual na primavera passada. Estamos buscando seu apoio para garantir que tenhamos uma contabilidade precisa do Chromebook atribuído aos alunos da Woodrow Wilson. Ajude-nos a atualizar seu registro para refletir o dispositivo real (Chromebook que você possui).费城学区去年春天已过渡到一对一模式。我们正在寻求您的支持,以确保我们对分配给 Woodrow Wilson 学生的 Chromebook 进行准确核算。请帮助我们更新您的记录以反映实际设备(您拥有的 Chromebook)。انتقلت مقاطعة فيلادلفيا التعليمية إلى نموذج واحد إلى واحد في الربيع الماضي. نحن نسعى للحصول على دعمكم للتأكد من أن لدينا محاسبة دقيقة لجهاز Chromebook المخصص للطلاب في وودرو ويلسون. الرجاء مساعدتنا في تحديث السجل الخاص بك ليعكس الجهاز الفعلي (Chromebook الذي لديك).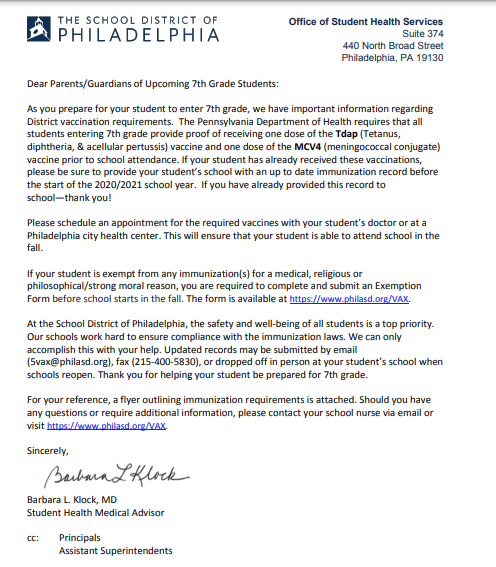 Click here for the MEH-155 dental form  that all students entering 7th needs to get filled out by their dentist. They should then hand in to the nurse.
Click here for the MEH1, the physical form that needs to be filled out by the doctor and returned to the nurse.  It is for all new students (new to the district) and all students entering 6th grade.
Click here for the link for the S865 form that all students need completed (by parent/ guardian) before school starts in the fall.
Home and School Association Parent Interest Form
Formulário de interesse de associação de casa e escola
استمارة الاهتمام بجمعية المنزل والمدرسة(Arabic)
Home and School Association Interest Form (English)
Formulario de interés de la asociación de hogares y escuelas
 Parents,
The Office of Family and Community Engagement is teaming up with the Office of Academic Supports this month to provide a variety of new FACT Online workshops designed to help families support their students.
Topics include instructional support for English learners, early literacy, and supports for students with varying needs. Interpretation is available in Albanian, Arabic, Chinese, French, Portuguese, Russian, and Spanish and can be requested in advance at www.tinyurl.com/FACTinterpretation. Workshops are held on Zoom and are open to the public. Course titles, descriptions, and information to join are listed at www.philasd.org/FACE/FACT.
Wilson Name Change
The staff of Wilson Middle School has voted overwhelmingly to change the name of the school. We are now asking students and parents to help us choose the new school name. To see a video explaining why the name needs to be changed and the choices for the new name, click here. To vote on what the new school name should be, click here. If you have any questions, please e-mail: cmaher2@philasd.org.
The links are embedded in the text.
Arabic: Voting Form
Albanian: Voting Form
Bengali: Voting Form
Chinese: Voting Form
Greek: Voting Form
Portuguese: Voting Form
Spanish: Voting form
A website where you can check to see if any the G Suite Status Dashboard, it's where you can see if a particular G-Suite component is down.

All students need to complete this form before we return to the buildings

Tips and tricks to help with the chromebooks

Virtual learning bell schedule

Student support for the smart learning suite online platform

Stepper sheet to help with google classroom

Info, steppers, and videos to access a variety of tools.

If your children need health insurance, either because they never had it or because your benefits have changed during the COVID crisis, our partners at PCCY can help you apply.